Author, Iona Miller
Author, Iona Miller
SPYENTIST: Iona Miller, consultant and transdisciplinarian, is a nonfiction writer for the academic and popular press, hypnotherapist (ACHE) and multimedia artist. Her work is an omnisensory fusion of sacred activism, intelligence reform, esoterics, science-art, chaos theory, plenum physics, and emergent paradigm shift melding experiential psychotherapy, new physics, biophysics, resonant space, philosophy, cosmology, healing, creativity, qabalah, magick, paranormal, media ecology, mind control, paramedia, metaphysics, and culture change.
CHANGE AGENT: Rather than having an interest in specific doctrines, she is interested in the EFFECTS of doctrines from religion, science, psychology, politics and the arts. Our beliefs are the moldable raw material of the psyche, manipulated by governments, media and culture. How do we become what we are and how is that process changing in the near future?
Performance artist and spywhisperer, Ms. Miller is published by Phanes Press, Destiny Books (Inner Traditions), Autonomedia, Nexus Magazine, Dream Network, PM&E, Journal of Nonlocality and Remote Mental Interactions (JNLRMI), Chaosophy Journal, OAK, DNA Monthly, Pop Occulture, Schiffer, Bolero, Science-Art Research Centre, and more. She is a Gaia.com Ambassador and serves on the Board of Medigrace.org nonprofit organization. Recent print articles include Alchemy Journal Vol. 10 No.1, Mar 09 (Australia), Paranoia zine #44, #46, #49, #50 (USA), HunterGatheress Journal, Vol. I and Vol. II, JNLRMI (Russia), Der Golem (Germany), Antibiothis I and III (Portugal), The Art of Fetish (Miami), and Journal of Interdisciplinary Crossroads (India). Her artwork has shown in Miami, Phoenix, New York, in magazines and more. Appearances include "21st Century Radio," "Untamed Dimensions," "Reality Portal," " Digital Long Island," "The Ascending Way," etc.
"All are lunatics, but he who can analyze his delusion is called a philosopher." - Ambrose Bierce (1842-1914)
Video YouTube: "Iona Miller's PSYCHOGENESIS" Art Show http://www.youtube.com/watch?v=Mc6r8BLyGBQ
2009 PUBLISHING PIPELINE: COMING ATTRACTIONS
4/09 - Paranoia Magazine #50, "DUNE MEME: Is Earth Becoming a Dune Planet?" (USA) April-May 09
5/09 - Alchemy Journal, Vol. 10 No. 1, "Anima Mundi: Soul of the World" (Australia)

The Alchemy Journal is published by Salamander and Sons for the International Alchemy Guild. Current issue of the Journal (Vol.10 No.1), themed the ALCHEMICAL FEMININE. The issue features Gudni Gudnasson, Abigail McBride, Dr. Bruce Fisher, Iona Miller, Steve Kalec, Michael Pearce, Karen Bartlett, Dr. Theresa Ibis, Tamara Nikolic and Jay Hochberg, Rubaphilos Salfluĕre, Andrew Minkin, Dennis William Hauck, Darcy Kuntz, Mike Ridpath, Alexander Price, and Jeannie Radcliffe, among others, and will be available shortly.

Bleeding Edge - Antibothis Occulture Journal, Vol. III, (Portugal) "Manifest Destiny Manifesto" (Iona also appeared in Vol.I)
Forthcoming issues of ANTIBOTHIS will feature texts/interviews from/with :
John Zerzan, Joe Ambrose, Ray Kurzweill, Earth First, Stewart Home, Z..ev, Aki Nawaz (Fun-Da-Mental) , Terre Thaemlitz, Crimethinc, Nigel Ayers (nocturnal emissions), Lob, Monochron (vienna art group), B-Eden (pyromania arts, ex:psychic warriors ov gaia), Aragorn 23, Tactical Art Coalition, FoolishPeople, Randall Pike, Tom McCarthy, Ewen Chardronnet, Transnational Republic, SocialFiction, Iona Miller, Chad Hensley, Adi Newton (Clock Dva), Robin Rimbaud ( Scanner ), among many others. Scheduled for the cd compilation included in the book: Master Musicians of Joujouka, Kawabata Makoto (acid mothers temple), Post Human Tantra, Astro (hiroshi hasegawa) Gjoll, Ewen Chardronnet, among many others.
Coming Attractions - Spring 2010 in Paranoia, The Conspiracy Reader, Volume 1 - http://www.paranoiamagazine.com/
THE UNINVITED STATES OF AMERICA
The Long Crisis, PsyStrat & Tavistock Agenda Revealed
Worldview Warfare -- Is popularity the ultimate coup?
By Iona Miller, 10/2009
They wind you up because they know what makes you tick. Tavistock Clinic studied shellshock (post-traumatic stress) in WWI but switched to developing psychological warfare in 1922. Rather than helping traumatized soldiers, it calculated their breaking points. Tavistock shock doctrine now permeates global life. Their social engineers are a Who's Who: Freud, Jung, Adler, Melanie Klein, Wilfred Bion, Edward Bernays, Eric Trist, A.K. Rice, Eric Miller, Aldous Huxley, and more.
The History or Story Behind My Site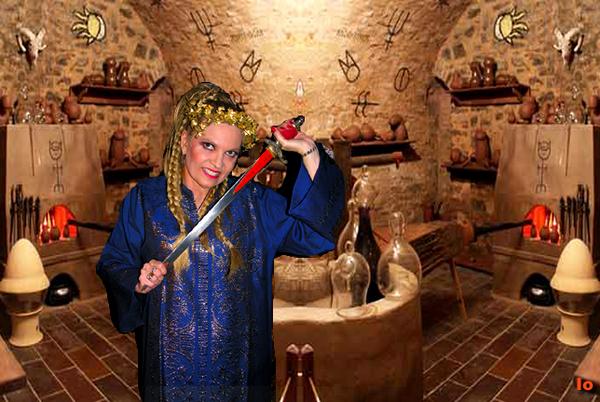 Others
My About page is also a great place to give information about others involved with my site's topic, such as the leaders of my organization, club, or company; an ancestor; my family; and so forth.
My Contact Information
Links to Other Sites